"Mere papa feminist hain…" – this is a heartfelt comment made by this gaggle of girls – more as a sense of wonderment than proclamation…
Happy to have interacted with 50 rural and semi – urban girls – of the age group of 10 to 13 yrs in the Ranchi District area.
Our discussion point veered right from what adolescence is to what feminism is – and why is there "so much halla against feminism"
And then the shining moment on how men can be feminists – and then the "Mere papa feminist hain…" moment!
This is a dedication to all girls who have feminist Dads and all Dads who aspire to be feminists – I am sharing ALL that was shared with me today: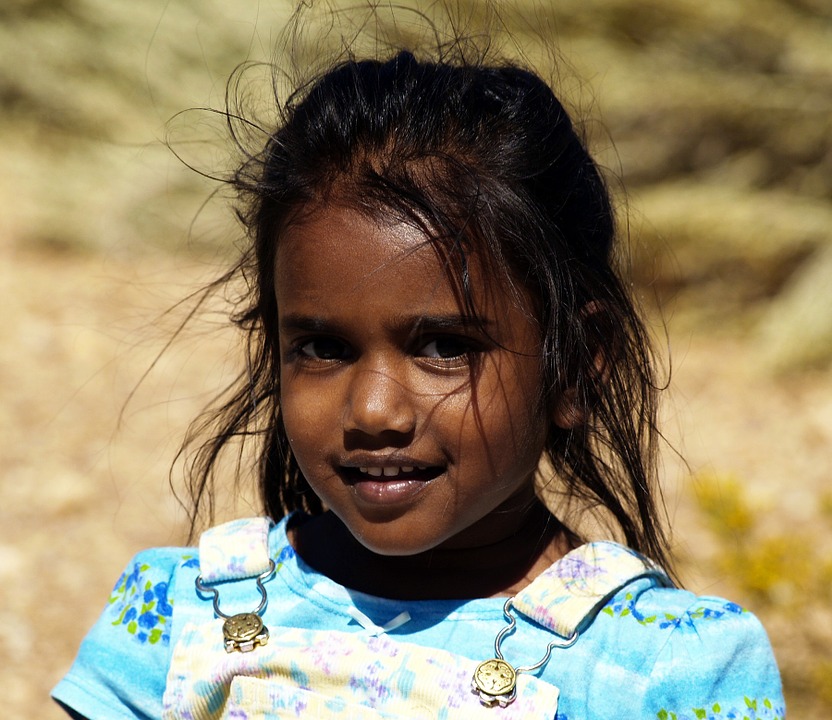 Mere Papa khaana bhi banaate hain and ma ki madad karte hain lakdi laane mein. (Translation: My Dad helps my mom in cooking – he even helps her collect wood) Both of these tasks are considered to be feminine and not man-enough in the rural context. BTW – the little swore that her papa made the best muttom curry 😉
Mere Abbu meri baat sunte hain kyunki mein sach bolti hoon, bhai ki nahin (Translation: My Dad listens to me because I tell him the truth, and not my brother's words) Two things make this comment super noteworthy – the 1st that a girl's word is above a boy's and the 2nd is the child belonged to a community which is often in the news for woman oppression
Mere Babu-ji ne didi ki shaadi un lalchi logon ke wahan nahin ki (Translation: My Father did not marry of my sister into that greedy family asking for Dowry) This in itself is such an empowering thing. The father didn't allow her daughter to be pushed into a money exchange marriage. Dowry is illegal under the IPC.
Mere Papa mujhe bade college mein Dilli bhejne ke liye paise jama kar rahen hain (Translation: My Dad is collecting money to send me to a big college in Delhi) This in itself made me choke up with tears – here a father is collecting money for his daughter's education NOT marriage. AND more importantly he is wanting her to study in a "bada college" in Delhi – he has aspirations for his daughter!
Mere Pita-ji meri ma ko kabhi maarte nahin hain – ma ko humesha hanste dekha hai (Translation: My Dad never hits my mom and I have always seen my mom laughing) This is amazing in 2 ways – it told me that the girl had seen other women being hit around her family and in her family – so she knew her father was different. And also the fact that her mother always laughed – so that also stands out as saying other women were not happy.
Mere Papa mujhe bhi anda khilaate hain (Translation: My Dad feeds eggs to me also) Here the word also has severe implications. It may mean that the little girl isn't given eggs to eat by her mother who prefers the brother (this is normal in Rural homes) – it may also mean that as a family my father ensures that both me and my brother have eggs. The father wants his girl to be healthy.
Mere Papa mere fail hone par bahut gussa hote hain – and ache number laane par party dete hain (Translation: My Dad gets angry when I fail in class, and gives a party when I get good marks). Again amazing as most girls are not pushed to get good grades and pass – as their education is always considered unimportant – ghar ka kaam is important!
Mere Puppa mereko collector banaana chaahte hain (Translation: My Dad wants to make me an IAS officer, Collector) This aspiration is so amazing in its simplicity and so complex in its expectations from a rural girl, by her father!
Mere Abba-ji sabke liye ache kapde laate hain, mere liye lekin humesha pink laate hain, meri man ka (Translation: My Dad brings good clothes for everyone – but for me he always gets my favourite color Pink) This is important as it shows that the girl's father sought out her choice and her opinions and adheres to it even in the smallest of things like buying clothes. And this is of dual importance as she belongs to a community where a woman's choice is mostly of no consequence.
Mere Papa meri daadi ko bol diye ki mein padhungi, shaadi nahin karungi (Translation: My dad told my granny clearly that I will study and not get married now) Here 2 important things – the Father stood upto the patriarchal granny (yes even women are patriarchal) – and emphasized that his daughter shall not marry young and shall study
These GIRLS shared their stories of HOPE – and HAPPINESS…
And I shared with them the WISDOM – that ALL of the above made their Dad's Feminists.
May such Feminist Papas exist in abundance and more 🙂