Almost 80% of India resides in its villages and a very large portion of that very population is suffering from mass scale "under-employment" or "under-utilization". Where men and women are doing the same amount of work which should have been done by 1/10th of their actual numbers. Ie…. 10 people are doing what should have been done by 1 person!
Right Skilling in the RURAL Segment is the need of the Hour…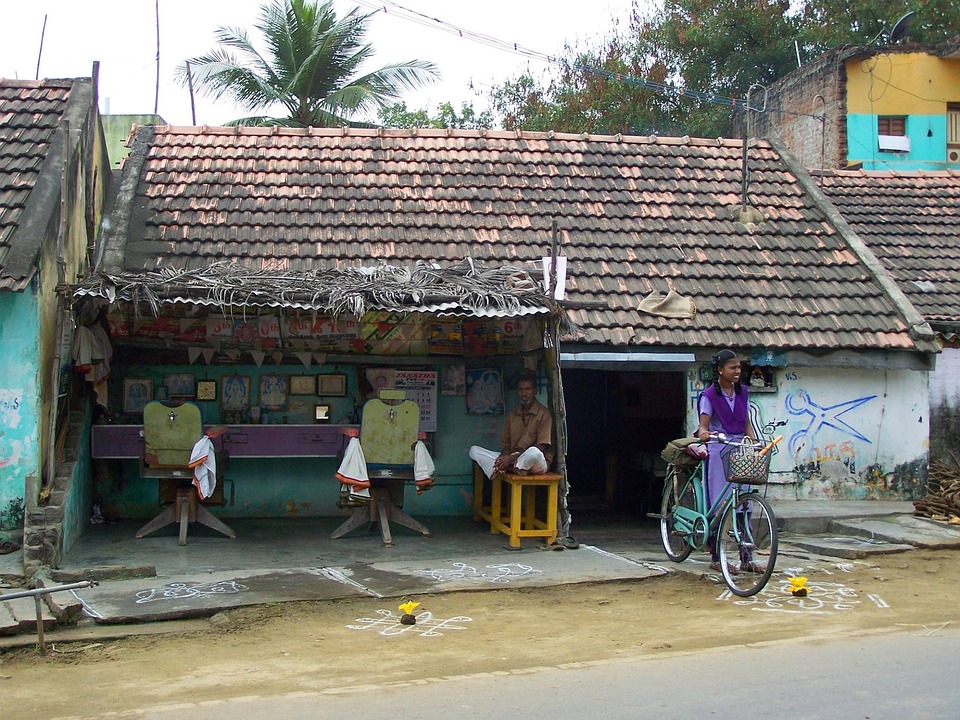 We traditionally discuss agriculture in villages and agriculture products – so WHY don't we ideate into some NEW segments?
Am listing down 10 slightly "different" ideas – which are normally not thought in the context of a village 🙂
Electronic assembly factory – any labour intensive electronic assembly factory can be set up in the village. The man power is "static" – so that shall also justify the high training costs – as people won't leave… Also the fact that ALL village power connections are cheaper than city connections and the land is cheaper for making such factory sheds. Many State Governments shall also give some tax breaks for companies which shall employ villages (where education levels may not be high – but electronic assembly as a "trainable" skill is possible)
Printing / dying etc – this is specifically for areas with water availability. Places which have good water sources and space to create factories for printing and dying would be ideal. Also note that do NOT use harmful chemicals for any of the washing processes, and in case such chemicals are being used – you can have affluent plants in the main b-plan – so that your plant itself is "green-friendly"
Paper bag making – both usable and fancy – this is ideal for villages with woman power who cannot due to their caste/religion step out of the homes and work. Paper bags are the NEED of the hour – where cities are getting inundated with plastics bags and choking off life there. And many State Governments are banning plastic bags. This entire bag making industry can be shifted to villages where you have women folk who cannot move out of their homes due to their caste/religion. This shall guarantee them a steady income with a stable market. For the facny bags – these would be targeted at the gifting industry. This again is booming industry – eg the marriage industry where fancy bags are needed.
Ancillary unit for garment factory – bulk button stitching, packing, washing etc can be set up in the village. All of these activities need manpower/womanpower which is constant and lesser in cost and stable in their movement ie less or no attrition. All of these activities are "repeat" tasks and hence make them easily trainable. Ensuring job creations in the villages for these becomes easy and quick. Also this is a NEED segment with a booming population like ours – hence ensuring that the work flow is high and constant. Here the Government can step in and tell the big brands to outsource ALL these activities to village based units – in return for some kind of incentives for such production/processing activities.
Wooden/Stone furniture making/carving – this again would be a good base here as people do not leave so the high training costs would be justified. The training and development cost here is VERY high as this is a highly skilled area of expertise and would need a lot of training hours which in turn would need high levels of raw materials for the practise. But since the people in villages do NOT leave – hence attrition would be less – in turn making the high training cost justifiable.
Plastic up-cycling plant – here the assets would be water. Also NOTE you should focus on ensuring that the water table isn't polluted. The 2 important ingredients here would be the water table levels – and also the technology used to process the plastic. And the 3rd element would be the final product itself – I personally recommend that the final product should fall into the category of NEEDs not WANTs and desires.
Commercial solar power plant – here you can subsidize the power needs of the whole village and take their open spaces on lease. Would be economically viable if the sunlight days and intensity are high. Technology to harness solar power has become very tech savvy and small in size – and hence can be mounted on huts and cow-sheds, even covered wells and fallow lands. With due tech advancements these panels can be mounted on large and high poles which can be put even in fields. The key to success would be aggregating and commercializing this whole process.
Windmill commercial power – the only thing you need to see is the wind speed. The leasing of space as a collective unit can begin with power supply to the villagers. (similar to 7 above)
Commercial shoe making factory – here too the factor would be low cost labour with less attrition – hence high training and factory set up cost shall be justified. With the population we have in India – this product line again falls in the category of NEED. Technology should be used to ensure that the affluent do not pollute the water tables – so affluent treatment plants should be a part of the main b-plan.
Medicine factory – this can be both "alopathy or ayurvedic". Here the things which would matter is base labour for the manual work. Plus the fact that the village itself can prove to be a sustainable space to live for scientists. An ancillary to the Ayurvedic Medicines unit can be the growing of the herbs, harvesting and processing them
There are so many more "different" things we can do to solve the issue of "under-employment" in villages.
We should NOT just focus on traditional sectors in villages – we need to think beyond the Agri, Poultry, Dairy segments….
We need to think of the large populations which live in villages and think "differently"!
Ps – I shall promise to keep on adding more ideas to this segment… some ideas which are non-traditional when we think of a village!