I met the true meaning of "Kul ka Deepak" in person at Baridih – he is an amazing 23 yr old boy – who barely got 60% in his Matric exams – from Chandil (near Jamshedpur) and then saw an "end of the road" in his life with no money to support an education and not enough marks to get a scholarship…
BUT the Gods saw in him – a promise to build the lives of many many more like him (remember 78% of the entire Indian Population is defined as "Bottom of the Pyramid")
And the Science in his SOUL won! It won the battle of marks and money – and got him to be an amazing "Grassroot Innovator"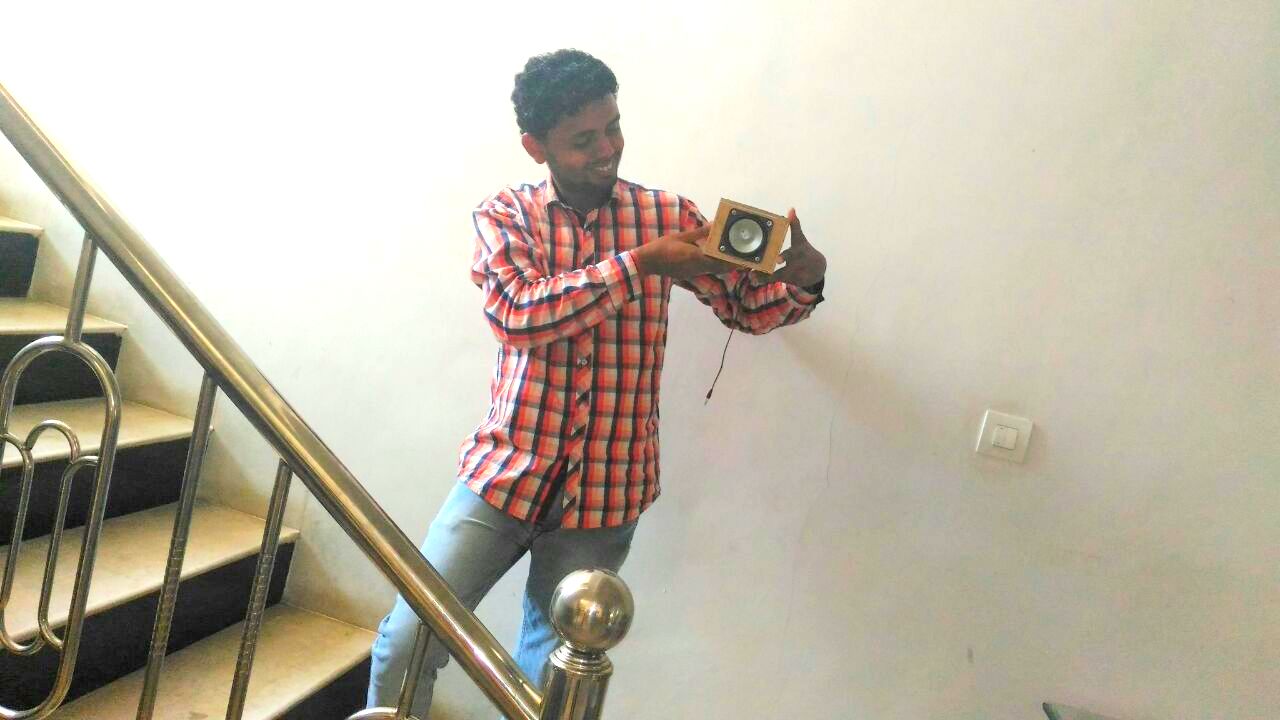 This speaker is a "chota packet – bada dhamaka" which this amazing young man has made…
My 1st encounter with the speaker was an OMG moment – where he connected this chota-packet to my laptop which I was playing "Mein zindagi ka saath nibhaata chala gaya…". The effect was "boombastic"…
This shy innovator then demonstrated the use of his head-band for the visually impaired – which gives pulses to the head when any object comes within 10cm of the wearer.
I have witnessed LIVE – what science and study can do at a level which would have defeated the best!
I have witnessed LIVE – what the power of media is (Animesh Bisoyee and then Antara Bose from the Telegraph covered Deepak's story)
I have witnessed LIVE – what a mentor can do (Mita Tarafdar from the Re-Learn foundation has taken Deepak under her wings)
Deepak is just about finishing his ITI course at BurmaMince at Jamshedpur and desires to do his Diploma in Electronics.
This middle brother (he has an elder brother and a younger brother) is a a big Akshay Kumar fan – and says he loved Jolly LLB 2.
His favourite actress is Dimple Kapadia in Krantiveer – and he says that he wants ALL women to be like her. We actually have a feminist here!
And his absolute favourite song is "Kya Hua Tera Waada…" sung by Mohd Rafi. (he is quick to clarify that he loves Kishore Kumar too)
His dream is to learn how to play the Guitar – and he is learning! I hope to see him be able to play his favourite song soon 🙂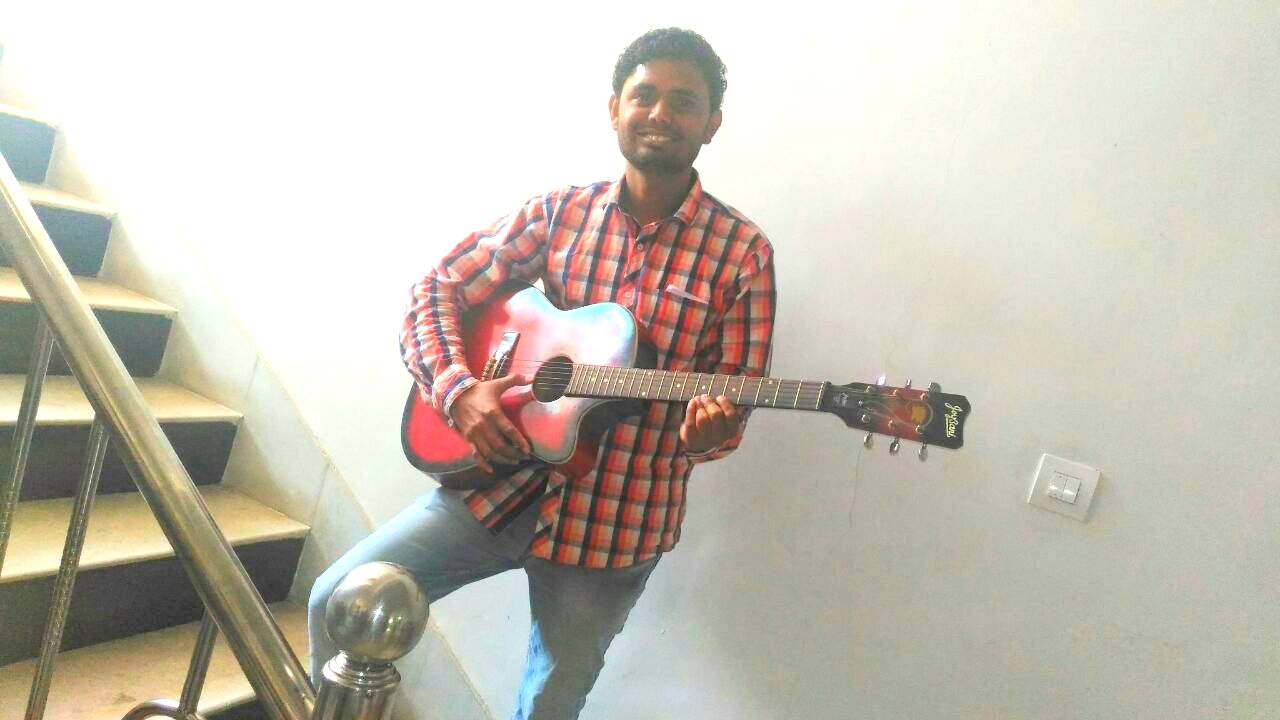 Pasting the YouTube link of his favourite song below…. 🙂
May this TRUE Kul ka Deepak fulfill all his dreams and more… Deepak Dhibar!