Vivaan or "the Rock" as people called him – was the high school football caption and was up for National Selections in 1 month.
So was Ruhail…
Vivaan and Ruhail were the proverbial "Jai Veeru" jodi from Sholay and the whole school knew that! And yet they were the most aggressive competitors!
Be it girls or grades or the highest number of goals – they competed on absolutely everything!
And NO they had NO secrets! EVER!
The bro-code remained…. until it didn't…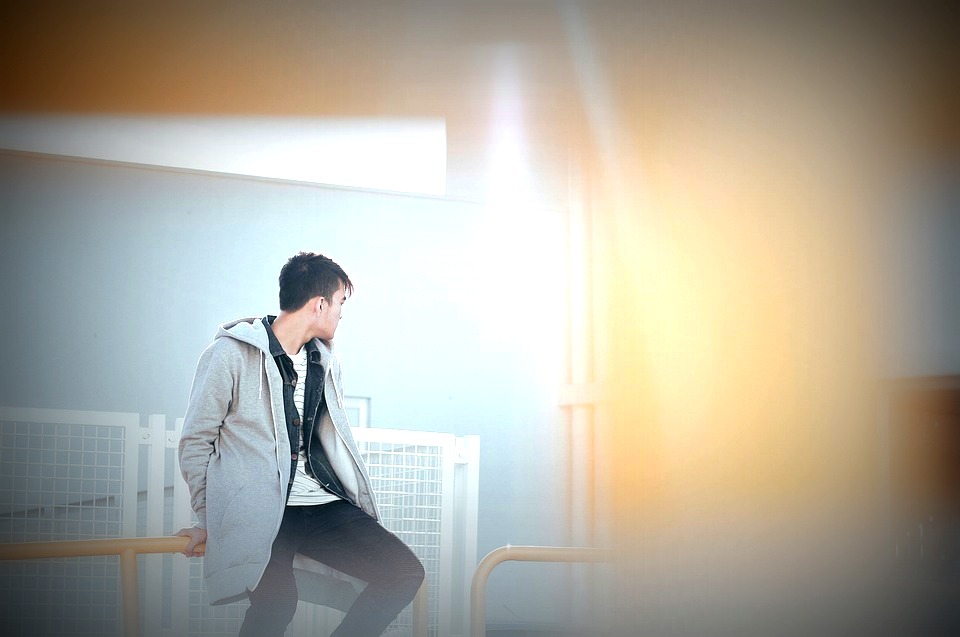 Ruhail was 11 when he first realised that he in fact was a "she" from inside!
And the 1st person he ran to was Vivaan…
Then he stopped! What would Vivaan do? He was already a "jock" in the making…
Would Vivaan stop talking to Ruhail? Would he taunt him?
"Oh God…"
And that was the 1st ever "secret" which was kept between the 2….
---
8 years later – both were getting ready for the National Team Selections to be held at Delhi.
Their travel plans from Dehradoon had been fixed.
So had their plan to "have some fun" after the selections…
And they did make such "colorful plans"!
---
The Selections were over – and everyone waited with bated breath for the results…
Then a super scary female coach came and stuck a typed sheet to the bulletin board.
"Jai Veeru" both were in!
Party TIME!
---
10 hours of non-stop pubbing and drinking – in the wee hours of the morning when the first light of the sun broke …
The jodi and a few more of the selected gang found themselves on the Noida highway at a dhaba.
The hangover had them!
Ruhail woke up Vivaan…
"I need to tell you something!"
"I know!"
"You do?"
"Yes!"
"You f****** know nothing! You a*******!" screamed Ruhail and went off in a huff
---
2 hours later the coordinated a meet up at a dosa place for breakfast. All 9 of them!
Vivaan got up and started…
"Ruhail is more soulmate in more ways than one…but he has a secret…"
"Shut the f*** up man", Ruhail pulled at him and forced him to sit down, "This isn't a joke!"
---
Another 2 hours later – at a small dhaaba near the Delhi railway station – awaiting their train Ruhail and Vivaan sat in complete silence.
"I am a F***** woman!"
"I know!"
Stunned silence followed by a few sounds of tea sips, and then more silence
---
"How long?"
"How long what? How long have I known? Uhh…. quite sometime"
"And you are still friends with me?"
"Yeah – I figured you needed my b**** and gumption to face the world"
"Why didn't you tell me?", Ruhail almost screamed, "Why the hell didn't you tell me that you knew?"
"As if you ever thought of telling me…"
---
3 months from that date the Jai Veeru jodi played in the National Team as one.
They won! (well almost all matches)
"I hope this is the freaking last time I have to play with you a******* – MIRCHI-dude"
"Yeah"
---
It was…!
Vivaan held Ruhana's hand and faced the world!
That Boy (sure) loved "SPICE"….
---
Do you know "probably" 2% of any standard population may be categorized as being Transgender?
Do you also know that this % is a very rough estimate as 90% of people under this category do NOT "come out"?
Do you know the PRIME fear is social acceptance?
Do you know that a number of people who are of the transgender community have committed suicide due to social dogmas and pressures?
I have known of 1 case in my own village… she was a "trans-man"!
Being "different" isn't BAD!
Treating people "different" is….
We need to ACCEPT!
---
What are little girls made of?
Of Sugar and Spice and all thats Nice….
Introducing Part 2 of "That Boy loved…."
Watch this space for Part 3