Gender and Women – in the field of Entrepreneurship – This was my topic at the 8th Jan #TheNextBigThing event at #Ranchi.
A first for me – discussing gender issues in a space where I normally address people on Social Entrepreneurship.
Gender is like an elephant in the room. We don't talk about it in the open. We wish to "appear" to be gender agnostic – but we aren't.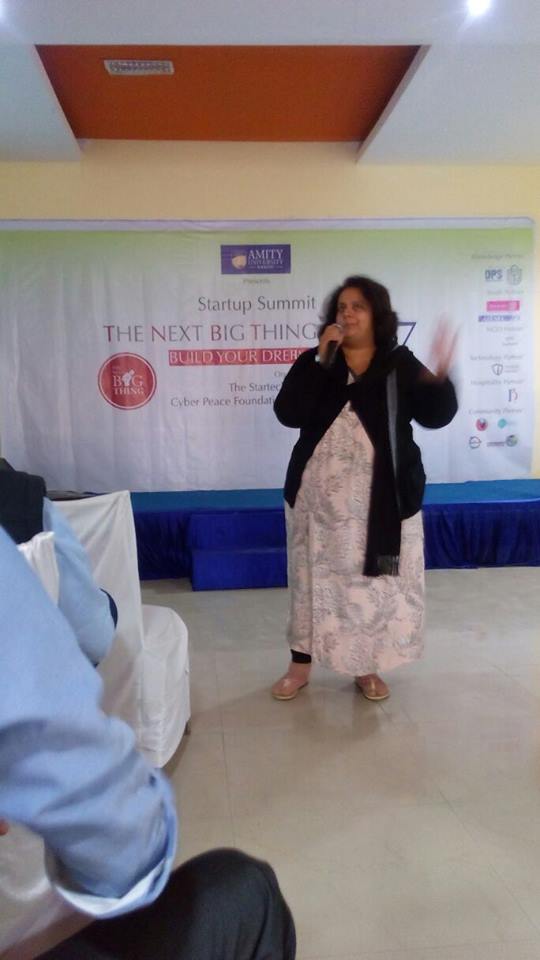 This session gave me a chance to interact with a young and energetic crowd. I covered issues like patriarchal women and the need to find feminist men.
Discussed issues like the need to understand and appreciate gender differences and RESPECT them.
Had a few in session spirited queries on why I called women Heroes (explained that Hero was a gender neutral word)…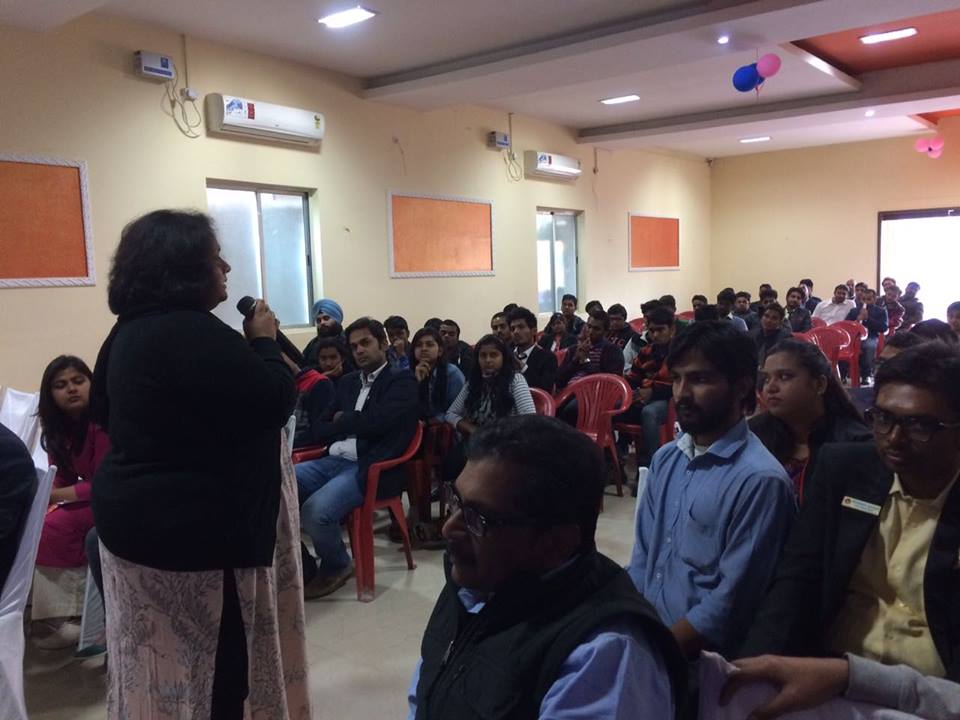 And a possibility of associating The Butterfly Project with an upcoming startup which is getting into creating innovative shared workspaces – they wish to be able to attract upcoming women entrepreneurs and encourage girls and women into their entrepreneurship space.
Discussions around understanding that women face basic problems like lack of clean or built up loos in the work space … And that is an issue we women worry about and dicuss at length – even more than eve-teasing.
'Bundale harbolon ke humne suni kahani thi,
Khoob ladi MARDANI woh to Jhansi waali rani thi…'
A poem I learnt in school … But a poem which also says that to be brave I need to be mardani…
Why can't a janani be brave?
Why can't a woman be comfortable in her own skin?
And why can't the men around her accept that and be comfortable around her…
Just a few of the things I spoke about….
The after session discussions on gender were much more spirited 🙂
and queries on how to handle parental pressure when wanting to start up were the flavour of the day!
All in all … I am happy to introduce the need of discussing gender issues at an entrepreneurial forum!
We need to recognize them… And work around them…
A final comment from one of the students :
"We need to break gender barriers…"
My response –
"We've been trying for 60 yrs and haven't succeeded – lets just walk around the wall instead and wasting time breaking it! And work around it…."
#ChangeByTalking #recognizeGenderDisparity #WomenEntrepreneurs#acceptingGenderDifference #respectingGenderDifferences