Are you one of those women who has at one time with pride or exasperation or annoyance claimed any of these:
Women can never be true to you if you are a woman!
Women can never hold secrets!
I have never ever had a woman friend…
I am dedicating my life experiences (some 11 of them) – to YOU… you who don't have women friends…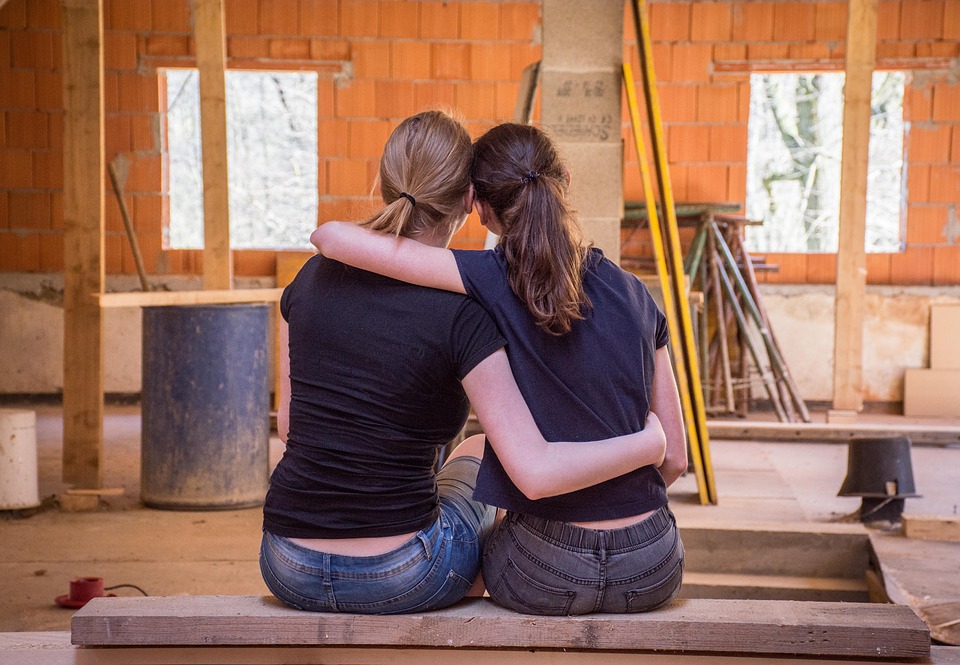 My first ever girl-bestest friend was the one I had when I was in kindergarten. We had been apparently "found trying to kill each other" in the sand-box. 2 years we were inseparable. We shared each mystery , each other's family history and much much more. I remember her like it was yesterday … (and I hope that one day we meet again)
My next girl-bestest friend was the one who taught me how to ride a bike with no support wheels. She also taught me a naughty joke – which I didn't quite understand – but which managed to scandalize the living bee-jee-jeez out of my parents. We were out of touch for many many years – and then found each other online…. Orkut and then FB
The next time around I found a girl-bestest friend was in class 6 – in fact a found a huge bunch of them! These were girls who played with me, fought with me, taught me to be strong and self reliant. Held my hand when I bust my knee playing a horrible game of Basketball (I was a cricketer). Shared a Cricket World Cup Match on the radio in the school far field… My memories of these amazing girls is amazing and vivid. Then I dropped off the face of their earth… and they dug and dug and found me! I was kicked into buying a smart phone and getting online on watsapp by them… (I thank my lucky stars they were such diggers)
My next girl-bestest friend/s were this whole gang of girls in my next school. We had a terrible time sharing our board exam woes. We hated the study load – but loved coming to school each day to play and chat up. This period saw me make a school shot put record and become head girl. It also saw me wear my first ever pair of heels and fall of the stairs – oooh that was painful! Then my first ever formal sari for the school farewell… the pains of being girly and looking pretty. I did fall off their portion of the earth too… and had them dig me out… this digging was relatively easier as my previous diggers had me connected online…
My girl-bestest friend with my roomie at college moment saw us want to scream at each other constantly – and then 3 months later we had individual rooms – and all heavens sang! We were besties! She stood by me when I passed or flunked an exam. She kicked me into sitting in the front of the class to start studying! She watched over me like a mumma hen – during our final placements! She is a strong kick ass woman – who managed to actually be my savior way too many times to count
The next girl-bestest friend moment came with a junior from college – well we were close in college – but at that time I was always in the driving seat with her being bossed around…. then many years later when I was at my absolute lowest – she descended from Kolkotta / Dubai – and caught me up and shook the living daylights out of me! And it worked – I got up and shook of the dust and made 1 step at a time out of the quicksand I was sinking in…
The next ever girl-bestest friend experience I had was with a dear friend's wife. I moved out of their city – and slowly she and me got talking! I don't quite know how and when it happened – but she became an integral part of my life – and to the shock of my family came down to my home town just to "be with me" and "stand by my side" as I wept for loss and pain! She pulled me out of the rut! And she kicked some life right back into me…
The next woman/girl who turned out to be my girl-bestest friend – was someone who worked with me closely for many years. The transition from colleague to friend to close confidante happened seamlessly – I guess I got lucky! She stood rock solid by me, with me when I faced a tornado! I lived to tell the tale and so did she… amazing right?
The shocker girl-bestest friend moment was this uber girly girl – who was a school mate and never a friend in school. She came into my life like fresh air – and stayed! Wow… she is a hurricane herself who sort of smells girly like roses! And I am happy! Its not too many times in your life you are befriended – and before you know it the flowery rose becomes your rock!
The not so shocker girl-bestest friend I made was another school mate and in fact I shall say a friend and play mate. We ate and breathed cricket! Years melted away with her coming to visit me with another amazing kickass girl-bestest friend – whoa – I had like a bumper moment! Both have become a part of my life! We aren't the regular bestie types talking up a storm always – but in my heart and by their deed I know I have 2 foundation stones of the home for my soul!
And then the bhoole bichade moment with my girl-bestest friend from class 7 – who landed from "phoreign" just to catch up with me after donkeys years. We chatted, we giggled, we laughed – we managed to exchange 15 yrs of crap in 2 hours…. whoa! And then she went back to "phoreign"
NOTE — this is just school and college girl-bestest friend list. My working life of 12 years has seen many more women come and be with me and support me! But thats for a later day…
And I am just starting on this list… so so many many more are trickling down memory lane!
I shall expand on this list – for I have been fortunate enough to be blessed with a hoard of amazing woman friends…
So think – was I lucky? Or have you been missing out on making the effort of making "girl-bestest friends" ?
Think – because – the bias maybe diminishing your friend list big time 🙂